NEW, USED & DEMO MODELS
SAVE BIG ON THESE LIMITED OFFERS
Get in touch for your chance to own your very own MB Boat
MB Sports Tomcat. The exclusive boat for those who like to stand out from the crowd.
MB Boats are built on racing heritage which equates to unparalleled performance and leisure.
You're unique, so why settle for a boat everyone else has?
In store and available to drive away today | Financing available to approved customers – Terms and conditions apply
2017 F24 TomCat – Demo Model
Performance & leisure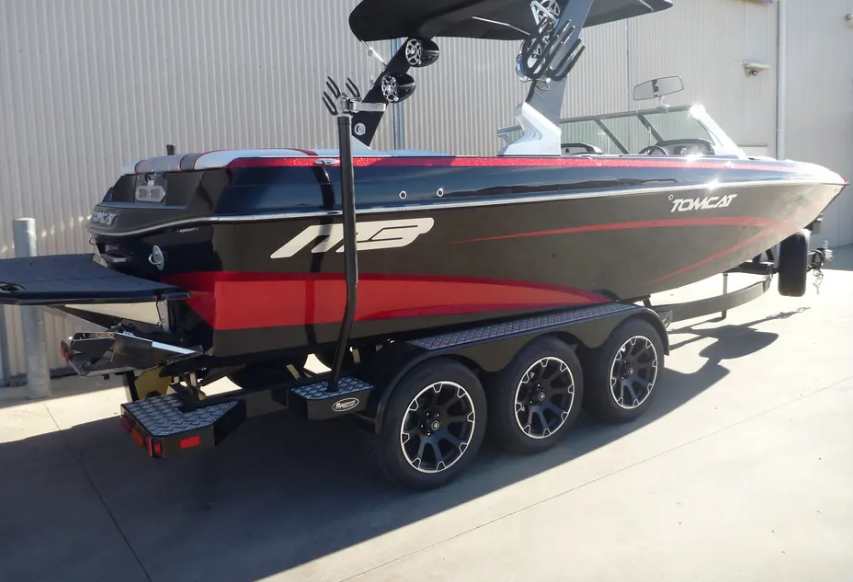 2012 F21 TomCat – Used
Racing heritage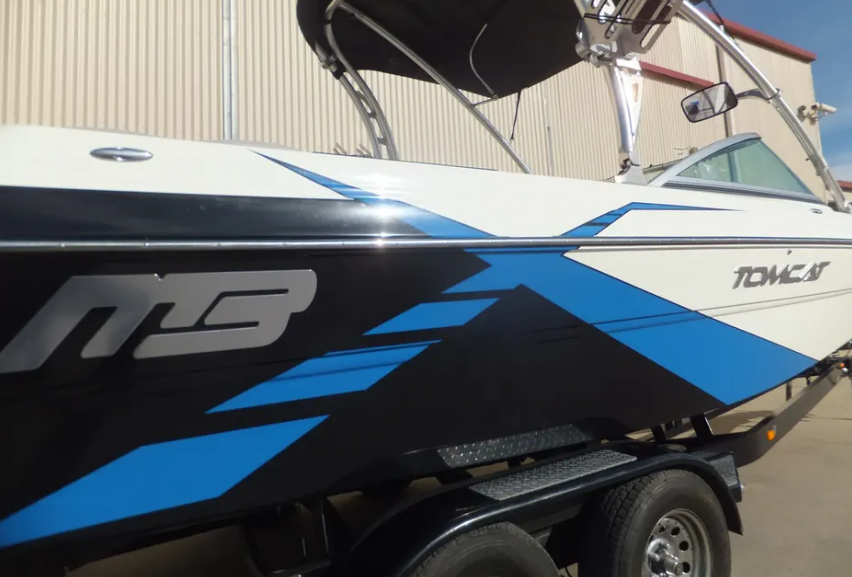 2012 MB SPORTS F21 TOMCAT
All the roominess, all the muscle and all the attitude of a 23 foot boat in a compact 21 foot frame.
The F21 Tomcat lays down the sweetest wake you'll find in any boat. With a hull that was designed on the most advanced CAD system in the industry, plus it's outfitted with features like the biggest, fastest and most customizable ballast system possible and comes with all the durable billet aluminum gear you'd expect from MB.
Features on this boat:
Collapsible tower design
Telescoping swing-away board racks
Bimini top tower mounted
Towing cover
Drivers mirror (full view and mounted)
2 X Tower Speakers
Black Painted Trailer 
Many other custom and package options available through our dealership to suit your requirements.
Please call us today for the best price on this boat. Ready for immediate delivery.
We also stock an extensive range of fishing and water sports gear through our Compleat Angler store.
FINANCE AVAILABLE TO APPROVED PURCHASERS
TERMS AND CONDITIONS APPLY*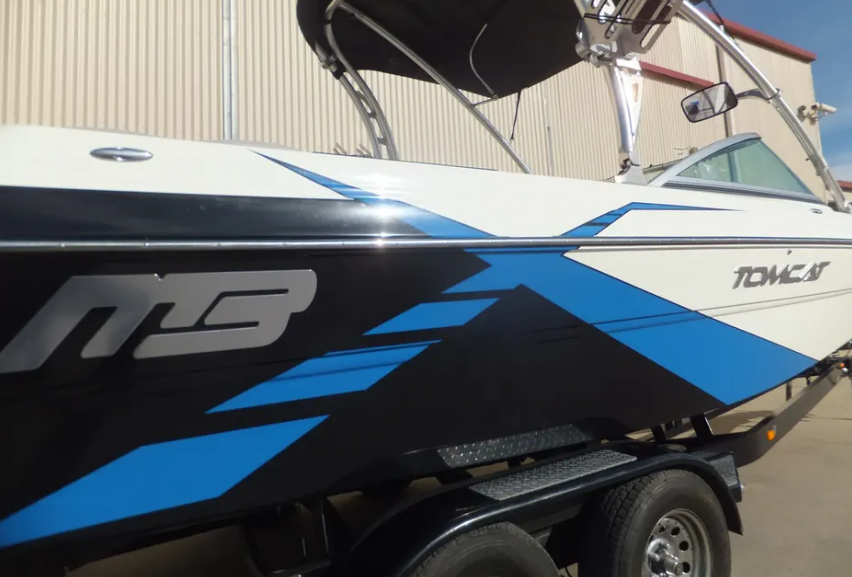 2017 MB F24 TOMCAT
SAVE $15,000 on the worlds best pound for pound value premeium wake boat. (1 ONLY) The MB Sports Tomcat Series broke the mold when we developed an alternative bow and created an aggressive, modern look that is the picklefork design. MB maintained traditional characteristics from our racing heritage sustaining performance without compromising the luxury style playpen. The eye catching lines of the Tomcat series makes a statement on the water no matter which model you choose.  
It's not an option, it's a standard. 
At MB Sports, our boats come standard equipped with everything you need to enjoy your time on the water from day one. Whether you are an experienced boater or purchasing for the first time, our Tomcat and B52 series, are manufactured with quality components and experienced artisans so that our customers can stop debating the price and start enjoying boat ownership.
STANDARD MEDIA & SPORT INCLUDED IN THE PACKAGE.
Exhile bluetooth media centre w/ 3 zone equalizer
2 x 8″ bow speakers w/ 4 x 6.5″ cockpit speakers
12″ subwoofer w/ 5 channel exhile javelin amplifier
3 x 12 volt recipticles – hatch & bow
3 x USB – driver, bow & glove box
Zero friction cable driven ballast valve shifter
1800lbs of stock below the floor hard tank ballast
OPTIONAL EQUIPMENT:
Engine 440 6.2 Indmar Ford Raptor
Engine 575 Rousch supercharged raptor
Metallic or pearl gelcoat (per colour)
Heater – cabin
Heater – drivers seat
Gravity drain plug & play ballast
MB quick plane cavitation plate
MB switch surf system w/ quick plane cav plate
Surf lighting
Theatre lighting
Logo carpet
Gator step flooring w/ hexagon pattern
Gator step flooring w/ plank pattern
Aqua fusion or aqua weave flooring
Tower speaker package A (white or black)
Tower speaker package B (white or black)
Additional features fitted, Heater Interior, Heated Drivers Seat, Plug and Play Ballast, Tower Speakers x 4 Black, Surf System, Gel Coat Upgrade.
*All pricing subject to change without any notification due to fluctuating USD-AUD exchange.
*All pricing includes, Ocean Freight, Australian Standard Paint over Gal Triple Axel Boatmate Trailer, GST and Pre-delivery cost.                         Tow Away Ready to Play.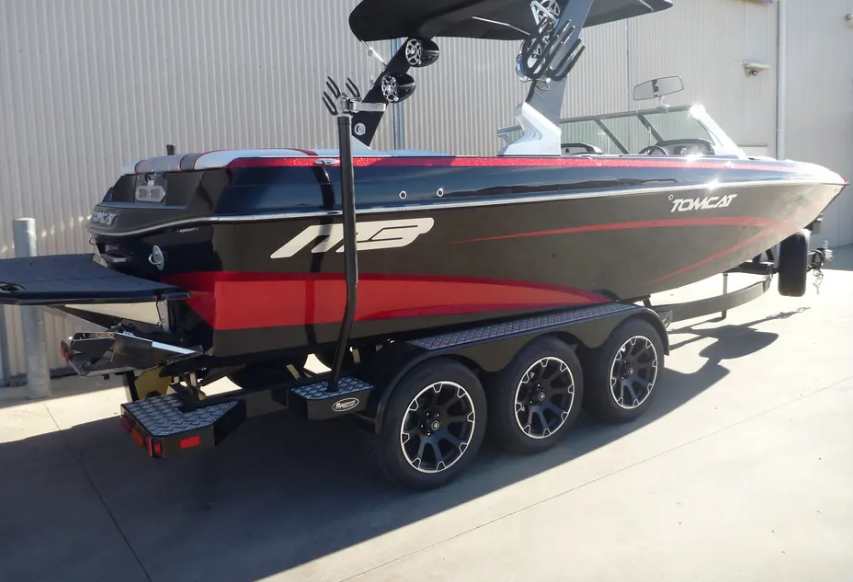 STANDARD CONSTRUCTION INCLUDED IN THE PACKAGE.
6 hand taped gelcoat colourways
Vinylester gelcoat barrier coat
Vinylester resin skin lamination
Hand lay-up/All fibreglass construction
Fibreglass composite stringers & floors
Fibreglass front & rear liner w/ sound dampening paper
Seamless butt fit lamination of deck & hull
Custom painter fibreglass speaker wells & driver seat
Stainless steel inserted rub rail
STANDARD EQUIPMENT INCLUDED IN THE PACKAGE.
Engine 400 6.2L Indmar Ford Raptor
Electric Transmission & Vdrive
1 1/8″ underwater gear w/ splined prop shafts
Custom stainless exhaust tip
40oz drop in aqua mat carpet
64 U.S. gallon pressurised fuel tank
3 piece tinted safety windshield w/ bright dipped  billed window  
Soft touch glove box with billet door & lock
Soft touch armrest with ballast actuators
Depth & water temperature instrument
Billet steering wheel with PTM mirror & bracket
Bright dipped & anodized logos, paneling & accents
Bow & transom safety grab handles
Tower mounted bimini top
Soft sided cooler
Mooring cover
Dual batteries w/ lockable perko switch
Navigational & anchor lighting
LED interior lighting
GPS Cruise control w/ PV 350 gauge
Power distribution modual for electronic intelligence & safety
Swivel driver bucket seat with bolster    
Custom driver footwell with rear seat storage tray    
Oversized rear hatch with stainless gas assissted shocks & engine warming tray
Removable fibreglass swim step    
Gatorstep deck & swimstep pads in sharkfin, teak or almond