Solar Power Bank and Light
$30.00
Earn 30 points upon purchasing this product.
Or 4 payments of $7.50 with Afterpay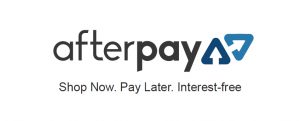 In stock
Ideal for charging your devices while camping, during storm season, blackouts and emergencies.This Power Bank is suitable for charging all of your electrical devices. Whether you forgot to charge your phone last night, or you have been so busy that your battery is running low the na Power Bank can deliver the power you eed, on the go. The polycrystalline Sillicone Solar Panel will trickle charge your Li-ion battery when you need to be off the grid.
Features
Massive 6000mAh Li-ion Battery
Charges 2 devices at once from 15% to 80%
Solar Panel to Trickle Charge your Power Bank all day
Super Birght 280 Lumen SM LED Work Light
Charge from 12V or 240V (Mirco USB cable supplied)
2x 5V Outlets (1@2A, 1@1A)
5V Micro USB Max Input 2A
Impact and Water Resistant Case
Available in Blue, Red and Yellow
Only logged in customers who have purchased this product may leave a review.