GME GCOM GX400 27MHZ WHITE RADIO
$200.00
Earn 200 points upon purchasing this product.
Or 4 payments of $50.00 with Afterpay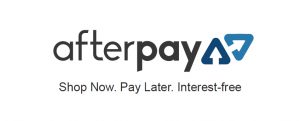 GME's GX400 is a versatile marine communication tool featuring both 27 MHz Marine Band and 27 MHz Citizen Band transceivers in one unit. Built tough to withstand some of the harshest environments in the world, the GX400 is equally at home at sea or on land.
Ingress protected to IPX7, the GX400 can be positioned on the dashboard either by flush mount or the supplied gimbal bracket mount. With a compact mounting depth of only 45 mm, it's possible to mount this compact unit into tight locations where space is limited.
For enhanced clarity and ease of use, the GX400 is equipped with dual speakers. One in the front panel and a second built into the waterproof speaker microphone.
For simple installation in small spaces, the GX400 features a rear microphone input socket. This enables the user to run a 5m or 8m extension cable (available soon as an optional accessory) from the rear input to a more convenient location on the vessel where the flush mount socket can be installed.
The MC616 speaker mic can now be input from this location, and a waterproof blanking plug added to the front mic input socket. This is ideal for "above windscreen" installations in hard-tops, eliminating obstruction caused by the mic cable hanging in the skipper's field of view.
With programmable channel scanning, dual and tri-watch functions users will be sure to not miss important communications, and the large red "Channel 88" direct selection button enables instant access to emergency commincation in the case of distress.
More info here
Only logged in customers who have purchased this product may leave a review.