SURE BAIL SWITCH FLOAT
$60.95
Earn 61 points upon purchasing this product.
Or 4 payments of $15.24 with Afterpay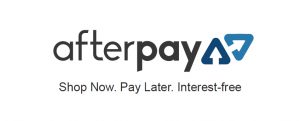 A super reliable float switch featuring:
Mercury switch potted in a urethane foam float will never waterlog
High impact case protects float and prevents failures due to debris lodging on top or under the float
Lead wires never contact water… or oil
Self piloting mounting screws
5 year warranty
Size 2 7/8″ H x 2 1/2″ W x 5 1/2″ L
Manual operation Simply rotate the external shaft
Operating water levels On at 1 3/4″, Off at 7/8″. Wires are never in water
Electrical rating 15 amps max at 6-32 VDC (5 amps max at 110 VAC)
30″ Leads 18 gage 65 x 38 tinned neoprene insulated
High-impact polypropylene case
Polyurethane foam
Housing pilots mounting screws
Closed tube mercury switch (Infinite cycle life)
Only logged in customers who have purchased this product may leave a review.