Berkley 5″ JERK SHAD
$10.95
Earn 11 points upon purchasing this product.
Or 4 payments of $2.74 with Afterpay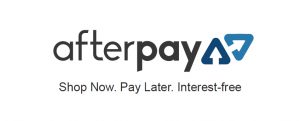 A fantastic soft bait for larger species, Gulp! Jerkshads are dynamite the leading snapper soft bait in the country. They are also irresistible to just about any predatory species that swims and eats small baitfish. Cobia, Samson fish, kingfish, trevally, golden snapper, tuna, barra, jewfish, big flathead and even Sailfish have all been taken on Gulp! Jerkshads.
Everything from reef fish to pelagics can't resist the combination of baitfish profile, Gulp! scent and darting, fluttering wounded baitfish action that can be imparted with a simple jerking retrieve technique. Rigged on a Nitro Saltwater Pro and Stealth or if fishing deepwater a Nitro Elevator hook they are an outstanding fish catching tool.
Lure colour and size options are subject to availability.
Only logged in customers who have purchased this product may leave a review.