Barambah Manic Budgie Blue
$54.95
Earn 55 points upon purchasing this product.
Or 4 payments of $13.74 with Afterpay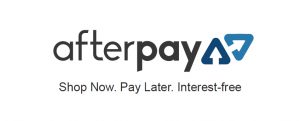 Fitted with a patent pending interchangeable duel bib system, the Manic Budgie is a great 'big cod' lure. At 60 grams plus it cast well, and is rigged with 3/0 treble hooks for maximum hook exposure. It makes a heap of noise and splash, also has a loud built in rattle and an oversize tail prop for extra splash and flash. The tail feather create extra size profile to the lure and keel the tail nicely to keep it tracking straight and the prop working nicely.
110mm body, 62g, Available in five natural bird colours
Interchangeable Paddler or Wake bait bib
Noisy rattle and prop for extra flash and sonic attraction
3/0 Trebles and 6H Rings
Only logged in customers who have purchased this product may leave a review.