Daiwa Catalina Reel
$899.00
Earn 899 points upon purchasing this product.
Or 4 payments of $224.75 with Afterpay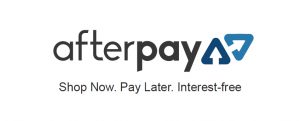 Catalina
Originally introduced in 2007 the Catalina set new standards for heavy duty fishing with spinning reels. At the time Saltiga was the best money could buy but Daiwa realized the need for a lower priced similar reel. They developed and released the Catalina, it become instantly popular, over the years it has built an incredible reputation as a super tough reliable game fishing reel.

But all good things come to an end and in 2012 the all new Catalina is released and features Daiwa's latest technology from the ground breaking Magseal to Zaion Air Rotor. The new Catalina is guaranteed to have an even better reputation than the previous model.

The Catalina heralds a giant leap forward in design, using the new Saltiga as a base design it employs Daiwa's revolutionary magnetic fluid. Developed by NASA to magnetically deliver fuel to space ships, this revolutionary innovation was originally developed for Certate and Saltiga, and now it is available in Catalina.

Mixing a liquid with iron isn't easy, but Daiwa has mastered it in the Certate and Saltiga range. When dispersed evenly through liquid, the iron oxide (magnetite) has a diameter of 1/100,000mm, so small that the surface area of the ferromagnetic particle is around 1/10th of a single influenza virus. This new metallic grease/oil takes on a new effect, placed by itself it forms a typical liquid helical shape with the introduction of a magnetic force it changes shape similar to the android in Terminator II, attaching itself to any other metal to form a seal. So strong is this magnetic liquid that if placed in a container with a magnetic surface it would retain its shape even if the bottom was removed. Being magnetized this lubrication system avoids any friction and prevents dust intrusion, eliminating oil spray and significantly improving reel life expectancy. The challenge for Daiwa was to utilise the inherent benefits of magnetic liquid in reel design. Instead of it being used to dustproof, we needed something that was waterproof. Innovative design combined new CRBB bearings with a magnetic oil membrane and making it possible. Water intrusion is now a thing of the past.

Not content just with Magseal, Catalina also introduces Zaion Air Rotor. Zaion material was first seen in the Luvias series, this super strong light material is like no other – a new revolution in strength and sensitivity. This design disperses pressure to the entire lower section of the rotor, dramatically decreasing stress and flexing. Working in conjunction with the Mag Seal the Air Rotor has been hollowed out to create airflow through the whole rotor system. This prevents foreign material such as water, salt, sand and dust collecting inside the reel, the added air flow eliminates moist build up in the reel preventing corrosion issues.

With other designs innovations like Real Four, Hyper Digigear, UTD, Airbail etc as standard the Catalina sets a new standard in heavy duty spinning reel design.
Features
Real Four
Mag Sealed
Zaion Air Rotor
UTD – Ultimate Tournament Drag
Hyper Digigear
Twistbuster II
Tough Air Bail
Minimum Offset Gearing
ABS II
Super Metal Housing (body and sideplate)
New CRBB system
Silent Oscillation
Rotor Break
Manual Bail Return
Water tight wide open roller for heavy shock leader
BB line roller with rubber seal
Linear Rotation
Lightweight EVA handle Knob
Perfectly matched with
Only logged in customers who have purchased this product may leave a review.