Daiwa Lexa Reel
$199.00
Earn 199 points upon purchasing this product.
Or 4 payments of $49.75 with Afterpay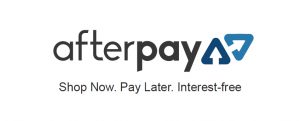 Lexa
The Lexa heralds a giant leap forward in reel innovation, by introducing Oil Seal – Daiwa's reel sealing technology into a range of affordable yet feature rich reels. The new Lexa employs Daiwa's famous "Super Metal" body design for incredible strength and hardiness but also features our latest innovations – Oil Seal and Zaion Air Rotor.
Oil Seal – Daiwa's primary design motivation in redeveloping the spinning reel was to exclude water. Given the spinning reels popularity amongst anglers fishing marine waters, sealing was a major goal in taking these reels to the next level. No leakage means no corrosion, longer life and better performance.
When saltwater penetrates a reel and dries, it crystallizes, and then erodes gears and bearings. Although waterproof gaskets and "o rings" prevent water intrusion in most instances, they have the disadvantage of, producing friction and thus winding inertia.
With saltwater fishing, in order to increase the durability of the reel, Daiwa had to make the waterproof structure an absolute priority. Through years of research and development, Daiwa found the solution, we have placed a new high density cellulose seal impregnated with water resistant oil inside the "capsule body". This has eliminated water and salt intrusion.
Oil Seal not only prevents water intrusion it also provides smoother revolution to the rotor system and increases sensitivity. Anglers will feel more connected to lures, detect more bites and fight fish with ease.
Air Rotor- Air Rotor is a revolution in sensitivity. It serves several functions. Firstly the main principle of the rotor is support the line roller, line is pulled instantaneously from the spool to the line roller creating stress and flexing to a concentrated section of the lower rotor. The new arch form disperses pressure to the entire lower entire section of the rotor, dramatically decreasing stress and flexing.
Sensitivity is one of the strongest attributes of Air Rotor. The rotor is made from a high sensitive resin that transmits vibration through the reel more efficiently than ever before. By hollowing out the rotor system, a lighter construction is created with more surface area, resulting in increased strength and greater transmission of vibration. With a decrease in weight the balance has been fine tuned, with a lower centre of gravity and precise centre of axis the rotor spins more efficiently with perfect balance. This decrease in weight, increased surface area and new resin construction transmits lure vibration to the angler like never before.
The Lexa is simply an instrument to fish, overflowing with innovations, it signifies the future of the modern spinning reel – Real design and real technological development for 'reel sensitivity'.
Features
Real Four
Digigear II
Oil Seal
Silent Oscillation
Super Metal Body
Engine plate
Air rotor
ABS II
Neo Cross Wrap
Twistbuster II
Airbail
UTD
Real Stopper
Linear Shaft
Capsule Body
Washable
Only logged in customers who have purchased this product may leave a review.