HARDLINE DELTA TBAR 28MM BLUE
$69.95
Earn 70 points upon purchasing this product.
Or 4 payments of $17.49 with Afterpay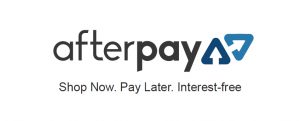 Handle
4mm Spectra Section w/ 5mm PVC surround
15" / 30mm Aluminium Bar
Die Cut Micro fibre / EVA Grip
PVC Y Yoke
12" PVC End Caps
T-Core Line
3mm Dyneema Core
PU Coated Jacket
Non Stretch
4 Printed Sections @ 65′, 70′, 75′ & 80′
Handle
The Hardline delta handle provides optimal grip utilizing a die cut Micro fibre & low profile EVA laminated to the 15" / 28mm Aluminium handle. The result of this is an extremely comfortable and tacky grip. Optimal grip is achieved with a medium to Extra Large sized hand.
T-Core Line
With the strongest in the Hardline range, the T-Core board lines key to strength is in the 2 part construction; the Outer layer is a PU coated jacket to keep the line tangle free while the core is built from a tough 3mm dyneema core. At 80ft in length the T-Core is for those serious about their riding.
Only logged in customers who have purchased this product may leave a review.