Victoria's Leading Boats
& Fishing Specialist
Boats & More stock everything the boating, fishing and watersport enthusiast could ever want plus more! With our store located in Shepparton, you won't be disappointed with the huge range of new and used ski and fishing boats, jetskis, outboard motors, kayaks, fishing gear, ski gear, boating accessories and more! Boats & More also operate full service centres servicing all makes and models and offer and provide finance and insurance so they really are your one stop shop for all of your boating and fishing needs.
Check out our very own Terry hanging out with Al McGlashan on Fishin' With Mates!

Compleat Angler
Did you know we are a Compleat Angler store?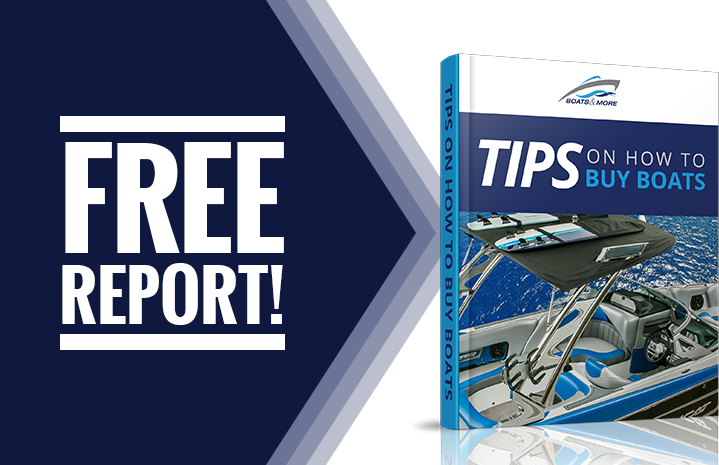 Don't Just take Our Word For It…
The 3 Biggest Benefits We Offer
Boats & More strive to provide the best customer experience possible!
The 3 biggest benefits they offer are:

Superior customer service
The staff at Boats & More Shepparton  pride themselves on providing excellent customer service, no matter what it is that brings you to their store. All staff will take every effort to ensure you leave with the product best suited to your needs. They will also take the time to carefully explain products or services to you.

Australia's largest regional marine dealer
Boats & More Shepparton are the ultimate one stop shop for all things boating, fishing and watersports. With a huge range of new and used boats, Seadoos, motors, trailers, kayaks, fishing gear, waterski gear and boating accessories, Boats & More have everything you need to get out on the water.

Premium brands at the sharpest price
Due to their size, Boats & More have secured the best brands at the best prices! Stocking engine brands Mercury and Suzuki in Shepparton, Boats & More have the unique ability to offer their boating packages with the choice of three engines. Our store also stock the leading personal water craft brand, Seadoo. Boats & More Shepparton are proud that our store is a Compleat Angler Fishing store, stocking all the top brands in fishing including Shimano, Daiwa, Pure Fishing, Rapala, Jackall, Oar-gee and many more!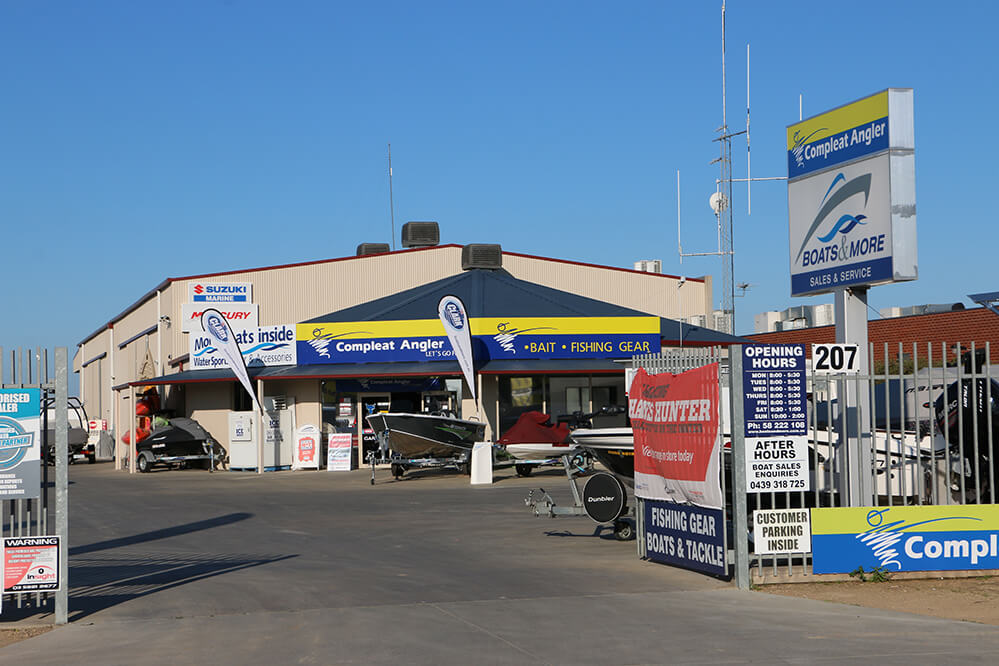 SHEPPARTON STORE:
(03) 5822 2108
207 Numurkah Road, Shepparton, Vic. 3630

Monday – Friday:   9am – 5:30pm 
Saturdays:   9am – 1pm 
Sundays:   Closed
Not open on public holidays