Sea Jay renowned for strength, workmanship and customisation
Here at Sea Jay Aluminium Boats we think of each person who purchases one of our Fishing Boats as not just a customer,
But someone who has joined our family. Being a family owned and operated company for over 25 years, the name
Sea Jay Aluminium Boats' has become renowned for strength, quality workmanship and customization.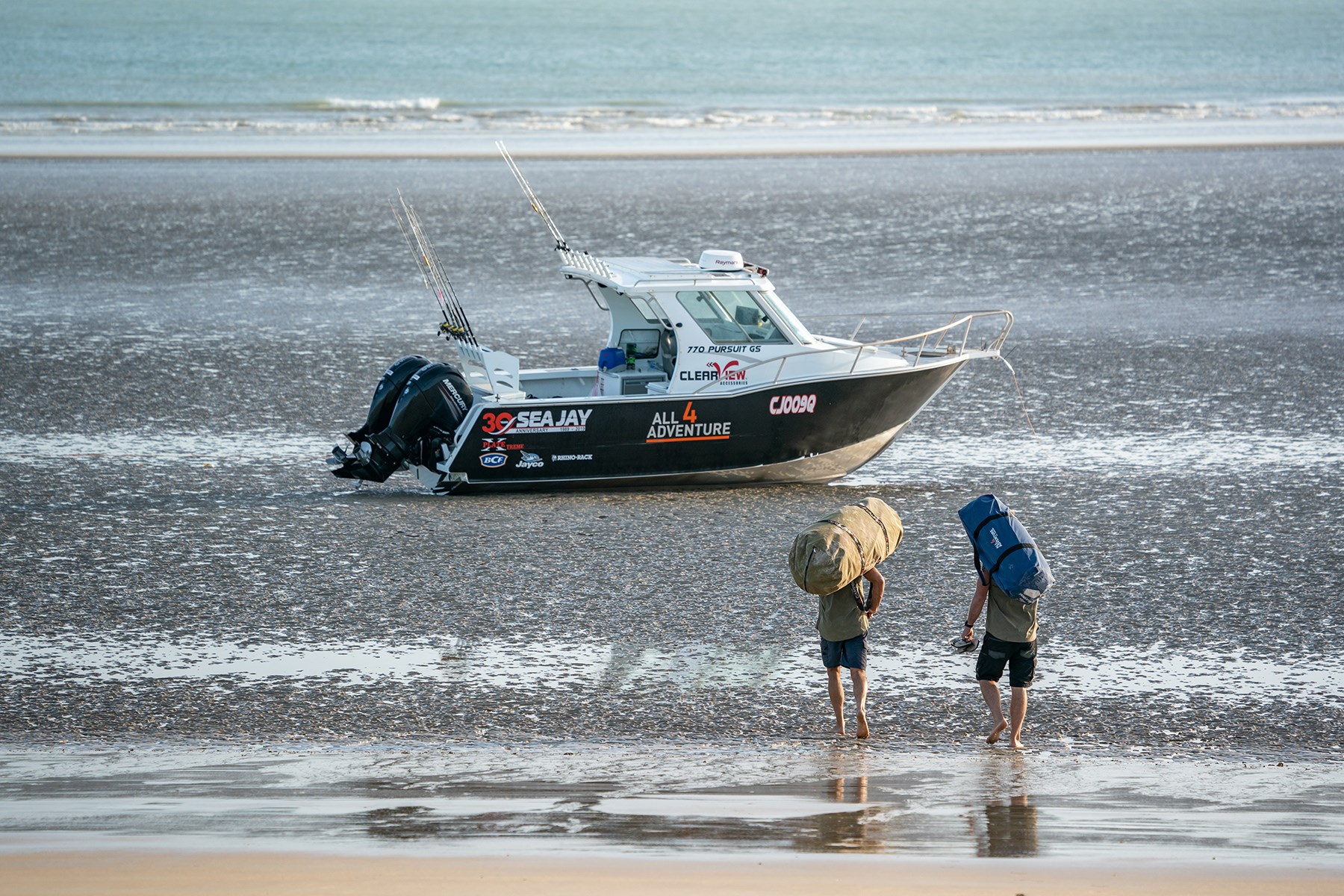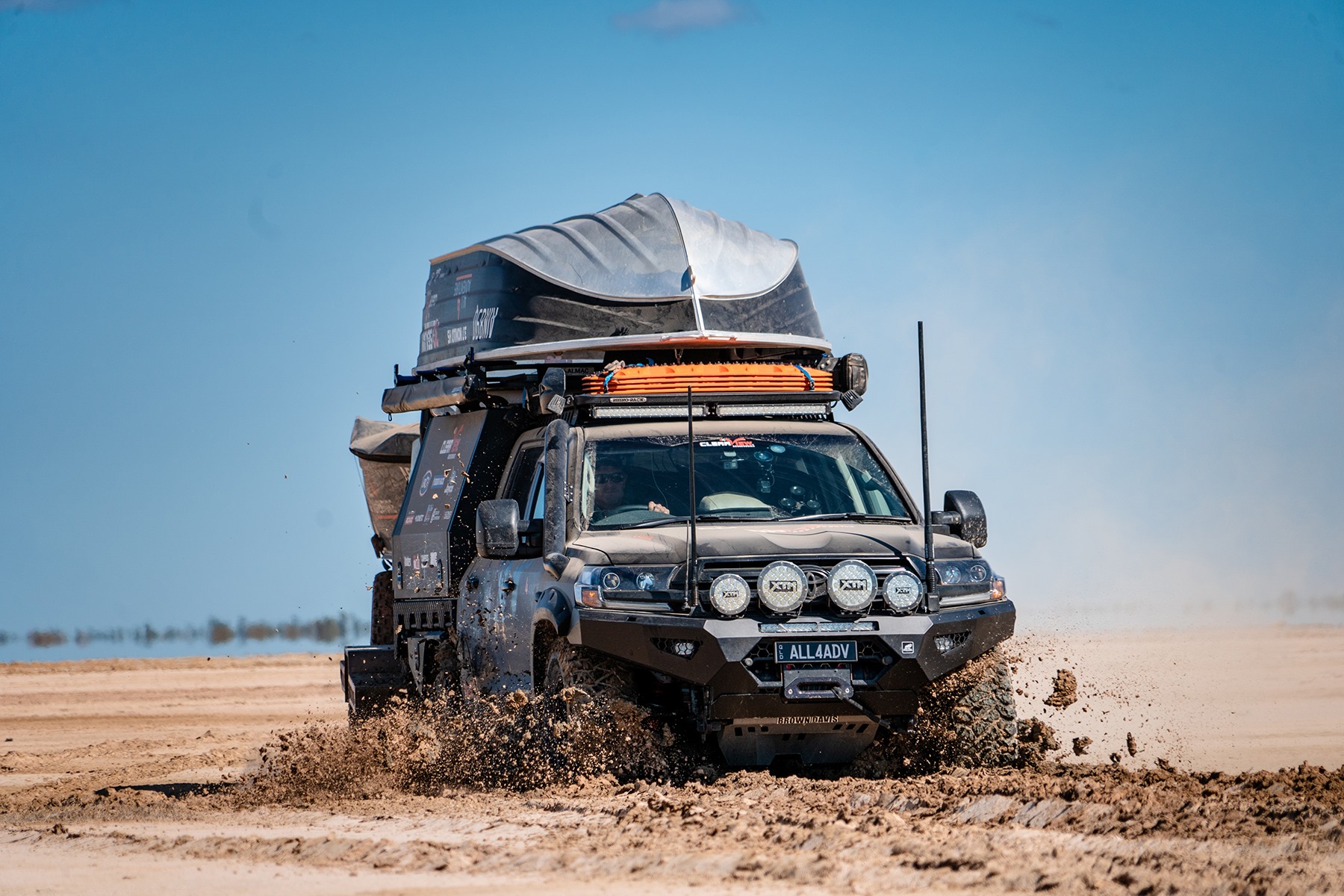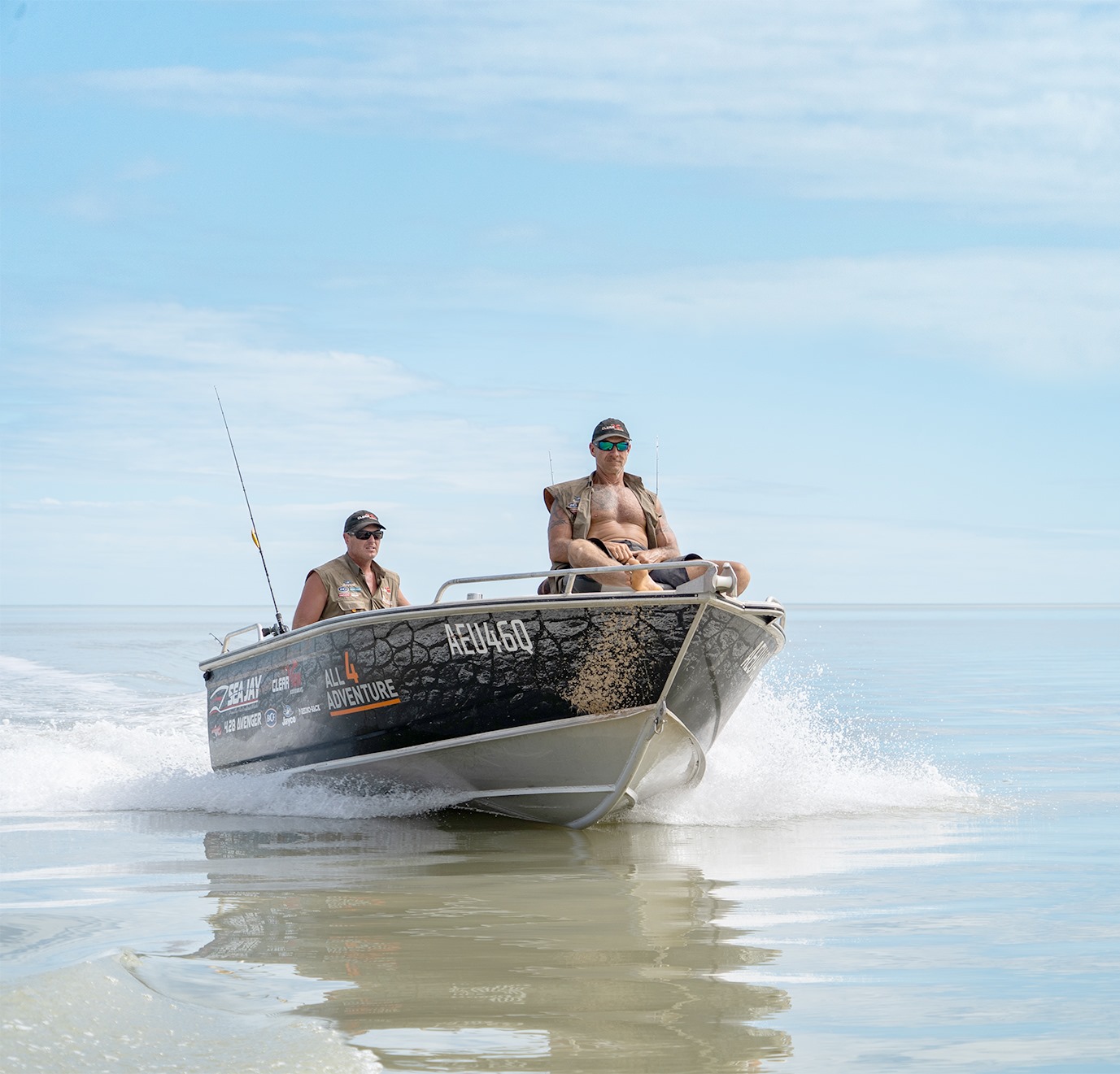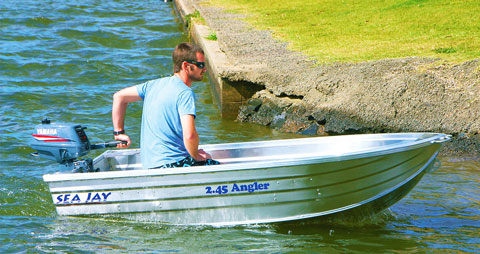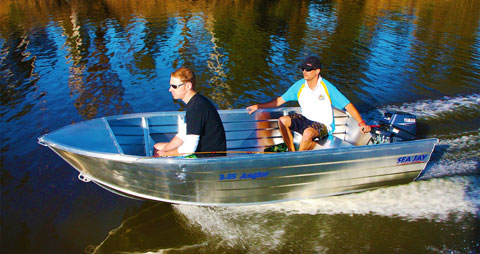 Speciality Open – Avenger Sports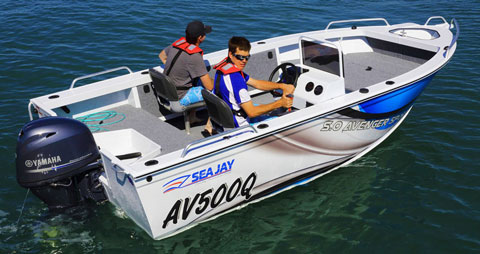 When stability is paramount in a small boat, you cannot go past our Square Nose Punt range of tinnies. With a true flat bottom, our punt offers an extremely stable platform while creating minimal draft making it perfect for motoring through shallow water. The square nose punt is perfectly suited for crabbing, throwing a cast net and fishing which is why it still remains an old favourite with fishermen today.
More information on the Punt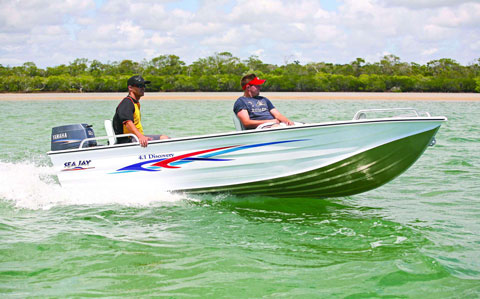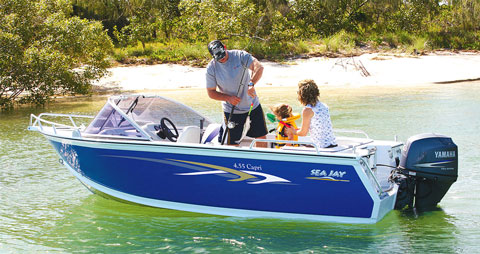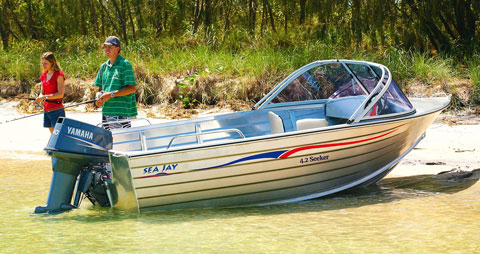 If you are interested in a boat that the whole family can enjoy, then our Capri range of runabouts might just be the answer. Several key features separate the Capri from other typical runabout models with the first being a walkthrough dash and screen that allows reaching your anchor a breeze. Modern designed fibreglass dashes have been fashioned into the console area that oozes style with a fully lockable Glovebox to keep valuables safe. From fishing to skiing, every member of the family can enjoy themselves in our elite runabout range, the Capri. More information on the Capri


Striking a blow in the Sports Fishing Market is the new high performance, incredibly fishable QuickStrike. On inspection of the Sea Jay QuickStrike, serious anglers will identify the superior qualities of its design, durable construction & first class finish. Excellent handling, rough water comfort & top end performance is delivered to you by its Platinum Series, Sure Trace Hull. Rated to 115hp, it has an exceptional hole shot, planning easily & efficiently. The QuickStrike reveals Sea Jay's "Intra Pod" – Integrated Pod Construction. Not only is the integrity of the pod superior & more aesthetically pleasing, but it also incorporates a larger boarding area which may be utilised as additional fishing space.Huge decks & superior performance makes it a sports fishing standout: from first light to weigh-in, the QuickStrike will have you ahead of the competition. More information on the Quickstrike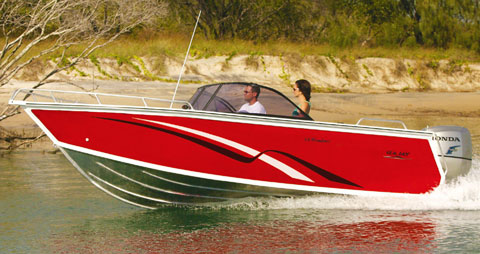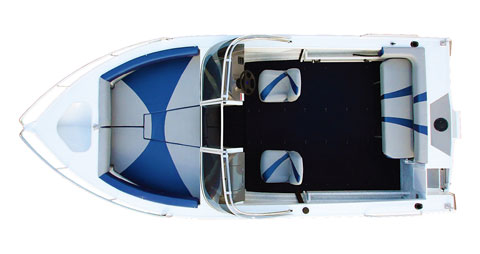 Explore new horizons in our bowrider style of boat, the Wanderer. The Wanderer comes standard with a carpeted front cockpit including a mid-section that can be installed and used as a full cast platform or if boating in comfort is more your style, you have the option of bunk cushions for comfortable seating. An optional folding rear lounge may also be fitted for additional seating. Stylish fibreglass dashes are included that one could be forgiven in thinking that they sitting behind the wheel of a car. Whether it be touring the waterways at your leisure or casually wetting a line, the Wanderer will always be ready to entertain.
More information on the Wanderer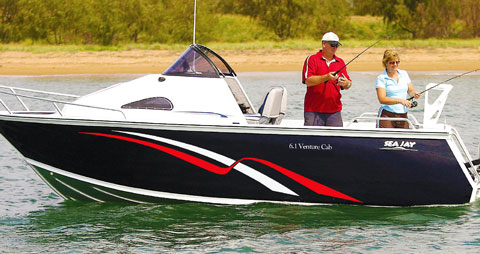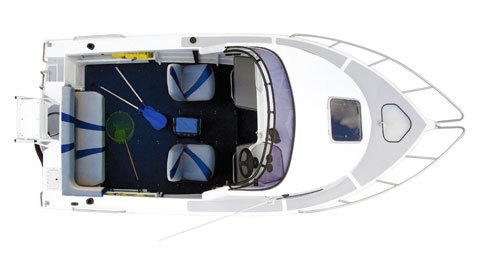 Looking for a cabin style boat that feels right at home in offshore conditions with true long range capabilities? Then look no further than our VENTURE CAB range of aluminium boats. Each model has been designed with a spacious cabin that can accommodate fishing and safety gear aplenty while effectively harboring you from the elements should the weather turn nasty. Looking inside the hood lined cabin you will discover a V berth bunk arrangement that's just perfect for an overnight stay. Our Ultimate Edge Transom and Sure Trac Hull configuration enhances performance, reliability and fuel economy to give you a ride that's second to none as you head towards your favorite patch of reef.
More information on the Venture Cab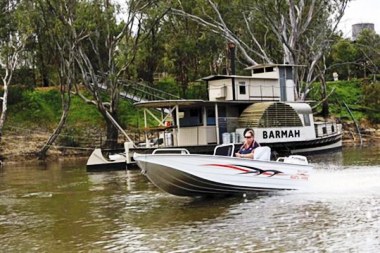 Sea Jay Boats has an expansive range of Aluminium boats ideally suited to any condition. Whether you want the perfect car light-weight topper, or the Creek and River Boat, Seajay has it! We are able to even help you further customise these boats to your individual needs.
For the full range of Sea Jay aluminium boats go to
Call us or visit our store for friendly advice on any of our products or services
Shepparton (03) 5822 2108