Stessl Boats
Stessl Boats have been part of the Australian boating landscape for decades and continually strive to develop and produce quality Australian made aluminium boats to suit our nation's tough conditions. Whether it be a 3m dinghy or cartopper, or a classic Edgetracker side console, you'll find the perfect boat for fishing, exploring, or just relaxing in the extensive Stessl alloy boat range. Our Platetrix series of plate alloy boats represents the pinnacle of aluminium boat design with build quality and an amazing array of standard features to position Stessl Boats at the front of the pack!
Fishing & Family Boats
Delta By Stessl

Delta By Stessl
Stessl Boats has led the way with innovation and our range of pressed boats is extensive. Designing boats to meet the varied conditions found across Australia has employed all of our years of experience and distilled our core focus to strength, functionality , usability and affordability. Using modern manufacturing equipment including CNC machines our staff cut and manufacture each and every aluminium component that goes into building a Stessl boat. Pressed, folded and rolled into shape each boat is manufactured by hand using carefully selected aluminium extrusions to add strength and style -without adding weight. Designed to be light weight, strong and functional the Stessl pressed aluminium boats have earned their place in Australia's boating history.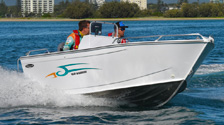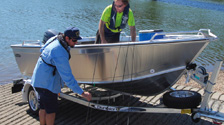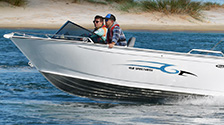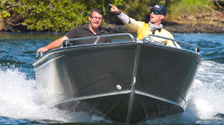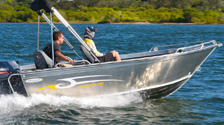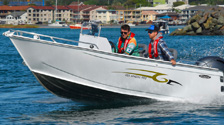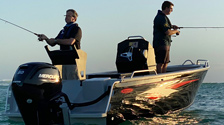 Apache Pro Centre Console

PlatetriX2 Plate Boats by Stessl
The development of the Stessl Platetrix method of construction was a huge step forward in production plate boat building. Superbly strong and rigid but without excessive weight the Stessl Platetrix range of boats has grown to meet our customer demand. Full height floor to hull frames and bulkheads are welded in for strength and rigidity and allow us to carry a wide beam creating an easy riding boat with great handling characteristics and the foam filled variable deadrise hull with reverse chines is able to quietly handle a variety of water conditions easily. Huge internal volumes that create space for amenities like long range fuel tanks, kill tanks and live- wells as well as roomy cabin bunks and walk around consoles are standard in the Platetrix range meaning there is more room to fish and relax safely. A comprehensive range of factory fitted options are available and have been designed to enhance your time on the water.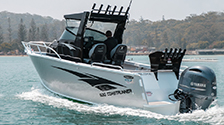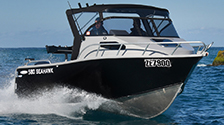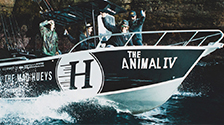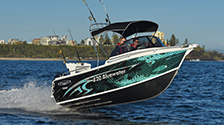 Dinghies And Vee Punts
The Stessl Edge Hull

PlatetriX2 Plate Boats by Stessl
An innovation that radically improved the ride and directional stability of small aluminium tinnies. Using an extended reverse chine planning strake on the outboard chine created lift, grip on the water and improved buoyancy. It was the birth of the now famous Stessl Edgetracker range of boats, and this design has now transferred across into the Stessl DareDevil and Stessl Vagabond boats. Continual refinement over the years means your new Stessl tinnie will have a predictable and stable ride with exceptional handling and great stability when at rest.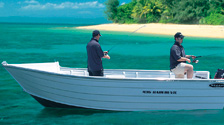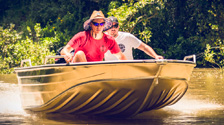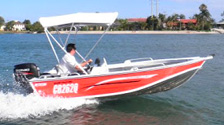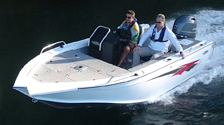 Edgetracker Tournament Pro Side Console
Call us or visit our store for friendly advice on any of our products or services
Shepparton (03) 5822 2108