REIDY'S BIG B52
$19.95
Earn 20 points upon purchasing this product.
Or 4 payments of $4.99 with Afterpay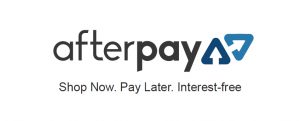 The Big B52 is a bigger version of the popular B52. The Big B52 has all the characteristics of the B52. The Big B52 is a serious lure for those serious big fish. The hardware consists of 3 x heavy duty size 1/0 trebles & heavy duty split rings. The body & bib are made from ABS plastic. The body length is 150mm & weighs in at 32g & is an excellent trolling lure but it can be used as a cast & retrieve lure. The lure also trolls around the 1.5 metre mark. The Big B52 is popular in areas such as the Queensland impoundments & the Runoff in the Northern Territory but can be used to great effect in estuaries, coastal waters as well as off shore waters. The big B52 can be trolled at speeds up to 6 knots but is more comfortable at slower speeds & working the lure by twitching the rod tip.
Lure colour and size options are subject to availability.
Only logged in customers who have purchased this product may leave a review.