Megabass I-Slide 185 Swimbait
$69.95
Earn 70 points upon purchasing this product.
Or 4 payments of $17.49 with Afterpay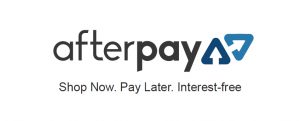 Megabass I-Slide 185 Swimbait is an awesome swim bait for Murray Cod, barramundi, mulloway, saratoga, flathead and other predators. This lure has a huge amount of unique features and retrieve styles that deliver different actions. The lure can even be swum in to a 360 degree turn, with a twitch of the rod to trigger bites from curious followers! Holding the hooks in place also streamlines I-SLIDE's motion, allowing for smooth, consistent "S" swimming action during steady retrieve, and reduces slack-line tangles when executing sharp turns and 360-degree action.
Only logged in customers who have purchased this product may leave a review.