Duo dekashinmushi
$34.95
Earn 35 points upon purchasing this product.
Or 4 payments of $8.74 with Afterpay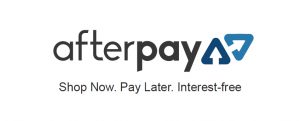 THE ULTIMATE CICADA LURE PACKING HIGHEST LEVEL OF CUSTOMIZATION
This "Bug" lure will induce bites with its silhouette and pulsation affect. The Realis Shinmushi has incorporated the actions of a "hard" body and "soft" rubber legs, creating a 3 dimensional pulsation the bass fancy.
The most important factor for the "Bug" lure is the "sound" the bug makes when falling on the surface of the water. The hard body of the Shinmushi will enable any angler to create this effect. In addition, the rubber legs and feather on the tail hook will also induce bites from the bass.
The wings works as a "stopper", limiting the lure from traveling too far, while staging a "freestyle" swimming action when retrieving. Anglers will be able to approach the fish in a versatile manner.
This ultimate "bug" lure will automatically induce bites from the bass while "stopping" it or "moving" it.
Only logged in customers who have purchased this product may leave a review.