Sale!
MEGABASS TYPE-X
$31.50
Earn 28 points upon purchasing this product.
Or 4 payments of $7.09 with Afterpay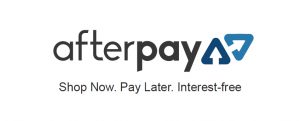 Type-X is a new kind of subsurface frog bait featuring a donut hole in between the legs, and a webbed foot shaped main lip and a pair or rear lips disguised as frog feet. When paused it looks exactly like a frog peeking out of water, only its face is exposed to the air and the rest is under water due to its weighted tail end. The actions of Type-X are strikingly unlike any other top-water bait. When walked Type-X walks along much smaller circular line so that it can stay in a tight spot a lot longer in order to entice a strike. And the rear lips force Type-X to dog-walk in a clean, 'on the truck' manner. When slow-retrieved, Type-X displaces so much water resulting a rolling wobble unique to Type-X. And, do not forget to twitch Type-X. Type-X can do 180-degree table turn as well as a circular dog-walk in the subsurface water. There are currently 16 frog colors with different eyes customized to each body color.
Lure colour and size options are subject to availability.
Only logged in customers who have purchased this product may leave a review.