Railblaza Tracwedge sideport gunwale mount
$19.90
Earn 20 points upon purchasing this product.
Or 4 payments of $4.98 with Afterpay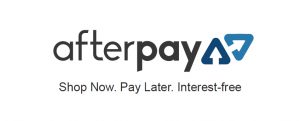 The RAILBLAZA TracWedge enables the easy installation of StarPorts and SidePorts into the gunwale tracks on most aluminium boat brands in Australia under 4m.
Easy to fit no drilling required
Fits gunwale channels on Quintrex, Stacer, Savage, Stessl, Stessco and Sea Jay open boats up to 4 metres
Two models available, StarPort or SidePort
Receives all RAILBLAZA accessories including Rod holders, Drink holders , navigation lights , fish finders and baitboards
Keeps your boat tidy and free of clutter
Easily moved to a new position along the gunwale
PATENT PENDING
Only logged in customers who have purchased this product may leave a review.