WHITE HOUSING DOCKING LIGHT KIT
$94.90
Earn 95 points upon purchasing this product.
Or 4 payments of $23.73 with Afterpay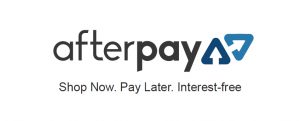 Only 2 left in stock
Installation Instructions
Drill a 5/6″ diameter hole at the desired mounting locations, slip on the rubber boot cover, then install the lights using the bolt/nut and lock washer provided with each light.
Disconnect battery to avoid short circuits/electrical shock.
Measure the wire needed to install the lights on your boat as indicated in Figure 1, then cut the red wire into the appropriate lengths. Note: The fused power supply wire is included with this kit.
Place the appropriate plastic terminal covers onto the wire and attach the corresponding metal terminals.
Mount the switch in a convenient location using the two screws provided.
Snap the wiring together as indicated in Figure 1.
Reconnect the battery after confirming that all wiring is identical to the diagram.
Loosen the bolt on the side of each light, adjust the beam to the desired level and re-tighten securely.
Only logged in customers who have purchased this product may leave a review.