Scanstrut ROKK Mini Adjustable Body Mounting System
$86.90
Earn 87 points upon purchasing this product.
Or 4 payments of $21.73 with Afterpay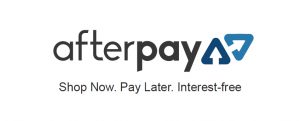 Scanstrut ROKK Mini Adjustable Body Mounting System
Step 1 – Start with the ROKK Mini Body
A universal, compact and multi-adjustable mounting system for smart phones, tablets, small fishfinders, digital and action cameras and more! Perfect for kayaking, freshwater and saltwater fishing and for use on all sailboats and powerboats. Rated to 1.2kg.
Versatile
A choice of base mounts to mount your devices how you want, where you want.
More than a Mount
Designed, not just made; with features that you'll feel and hear more than you'll see.
Quick Fit – Quick Release
Install your devices instantly on-board. With one reassuring click your device is both secured and released.
Solid Install
A metal-on-metal locking system multiples your clamping efforts to achieve 100% locking force. Your electronics will never move; until you want them to.
Step 2 – Choose the Top Plate based on which device you want to mount
Step 3 – Choose the Base Mount depending on how you want to mount your device
Only logged in customers who have purchased this product may leave a review.