FUSION MS – BT100 MARINE BLUETOOTH MODULE
$59.95
Earn 60 points upon purchasing this product.
Or 4 payments of $14.99 with Afterpay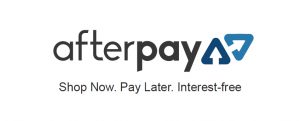 MS-BT100
Introducing the FUSION MS-BT100 marine grade Bluetooth audio module. Certified IP65 water resistant and tested for the marine environment, the MS-BT100 will connect to any FUSION Marine stereo featuring an Auxiliary input allowing for instant streaming from a compatible device.
What separates the MS-BT100 apart from other Bluetooth modules is the integrated marine voltage protection, which is engineered specifically to protect against voltage spikes. This added protection ensures no disruption to your listening pleasure.
The MS-BT100 module streams audio from any A2DP Bluetooth capable Apple, Android, Windows, Blackberry or other device directly to the connected FUSION marine stereo. Featuring Direct Media Device Control – allowing you to quickly and easily select tracks, album, artist or playlist from your device while you're on the go around your vessel.
With an effective range* of 10 Mtrs (33ft), you can enjoy seamless streaming of your favourite audio tracks without having to return to the stereo to change tracks.
Compatible with the following FUSION stereos: MS-RA50, MS-IP600, MS-AV600, MS-CD600, MS-RA200, MS-RA205, MS-IP700, MS-AV700, MS-IP700i, MS-AV700i, CA-CD700 and CA-ML600
Only logged in customers who have purchased this product may leave a review.