Bassman 1 OZ XL Colorado Cod
$29.90
Earn 30 points upon purchasing this product.
Or 4 payments of $7.48 with Afterpay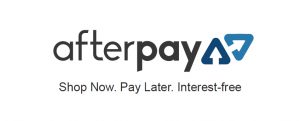 This has been a game changer for a lot of Cod fisherman, with a heavier wire than normal but not too heavy as to detract from the vibration and the right Colorado set up. This has been the forefront of Cod spinner baits for a long time. Coming with a stinger hook and trailer plastic, and also the choice of over sizing the rear blade for a much slower presentation. Now these spinner baits with double Colorado blades have been designed for dams & slow moving waters, for faster waters there is the choice to tandem or double willows which will help you obtain depth quicker in faster waters.
Only logged in customers who have purchased this product may leave a review.