Rapala X-Rap Magnum 30M
$27.95
Earn 28 points upon purchasing this product.
Or 4 payments of $6.99 with Afterpay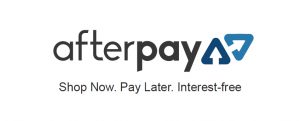 All the life-like scale detail and selections from the incredible patterns of the original X-Rap®. The massive diving-lip takes the X-Rap® Magnum® deep…unassisted. Nothing to hinder the action. These run perfect right out of the box, no wasted time tuning. They can be run up to 13 knots for big game fish worldwide. Well known as an Australian favourite when it comes to bluewater trolling, Rapala X-Rap Magnums are now available in specialised Australian bait imitations – these lure patterns are found nowhere else in the world!
Depth Specific Diving Lip
Models with Colored Lip for Extra Attraction
Textured Translucent Body
Internal Holographic Foil
X-Rap® Finish
3D Holographic Eye
VMC® 4X Strong Perma Steel® Hooks
3X Split Rings
Big Water Patterns
Lure colour and size options are subject to availability.
Only logged in customers who have purchased this product may leave a review.