LUNKER CITY SHAKER 6″
$15.95
Earn 16 points upon purchasing this product.
Or 4 payments of $3.99 with Afterpay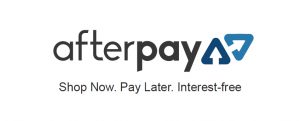 The Shaker® is the product of several years of designing, prototyping, tank testing, field testing and design tweaking. It marries the heart and soul of the Fin-S Fish® with best swimming tail action you've ever seen, and is molded in a special, extra-durable plastic formulated for the rigors of salt water fishing, yet soft enough to produce the subtle tail that shimmy fish like walleyes and bass eagerly respond to in fresh water. The 4½" lure is designed to mate perfectly with the 4/0 hook series of LunkerGripTM Heavy Duty Pro Fin-S® heads. The 3¼" version fits both the light tackle and 2/0 hook models of the same series, as well as the standard light tackle Fin-S heads. The 8″ Shaker mates to our new heavy duty ShakerHead jighead, featuring incredible, 9/0 & 11/0 Owner 3X hooks!
Lure colour and size options are subject to availability.
Only logged in customers who have purchased this product may leave a review.