Reidy's Lures Big Ass B52
$24.95
Earn 25 points upon purchasing this product.
Or 4 payments of $6.24 with Afterpay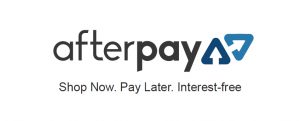 The Big Ass B52 is the latest addition to the popular B52 range. The team at Reidy's decided that they needed a larger version of the Big B52 & the same characteristics as the original B52 lure but could be trolled at greater speeds. This model has been successful in testing on large Barra but also on pelagics. With its body roll & higher trolling speeds the lure has been successful catching Tuna, Mackeral, Jewfish & many other sports fish. The Big Ass is quite comfortable being trolled slowly or with fine tuning can be trolled at speeds up to 8 knots. The Big Ass can reach depths of around 3 metres whilst being trolled but can be equally successful with cast & retrieve style fishing & as with its smaller brothers constant rod twitching will impart action into the lure mimicking scared, fleeing or injured baitfish. The Big Ass is fitted with heavy duty split rings & 3 heavy duty size 2/0 treble hooks.
Lure colour and size options are subject to availability.
Only logged in customers who have purchased this product may leave a review.